There is nothing like having a community, whether it be friends, family, colleagues, etc. Hospitality is a part of having a house; one part of creating a great house is creating ways to host guests. Your kitchen can be part of the picture. Create an entertaining kitchen design with these helpful tips!
The Open Floor Plan Is Best
An open floor plan is the best layout for a kitchen designed for entertaining. It allows you to interact with guests while you are preparing your meal. If you prefer to have a closed kitchen, provide space for seating and dining in your kitchen. The best way to engage with your guests while you cook is to have a place for them to sit in the same area, whether it be an open living room, dining room, or breakfast bar.
Include a Kitchen Island
That being said, it is worth having a kitchen island in an open-concept kitchen. It does double-duty in giving a place for guests to sit and housing additional appliances like a warming drawer, dishwasher, or wine cooler.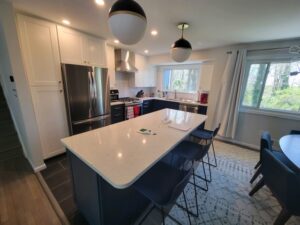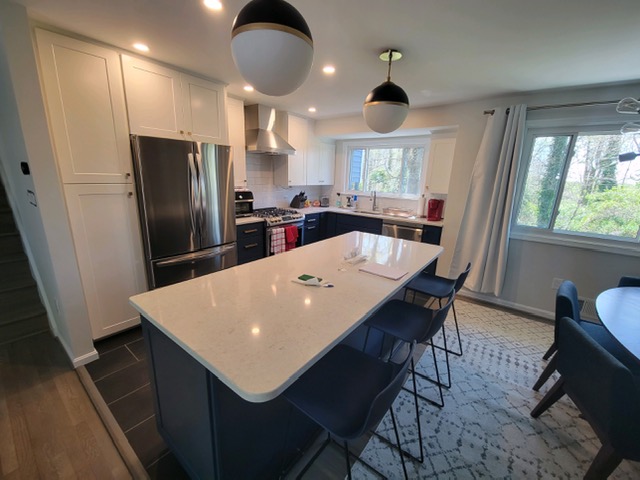 Organize Your Storage
One can never have enough storage, especially in the kitchen. The best way to design your kitchen storage isn't simply to pack in a lot of tall kitchen cupboards, though. Think about all the pots, pans, utensils, dry foods, and other items you have that need kitchen storage space. Group them together and think about where in the kitchen you would need them most. Your kitchen can be functional as well as spacious!
Create a Drink and Snack Station
Create a station where you can easily serve guests with tea, coffee, or the drink of their choice. It can also be an area that guests can easily serve themselves. It can be your coffee and tea bar, complete with a cold drink fridge underneath it. Add some snacks, and you are good to go.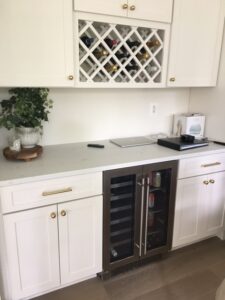 Make It Stylish
Aside from functionality, your entertaining kitchen design should also be stylish. Your flooring, kitchen cabinets, walls, counters, and appliances should create a beautiful scene through color, texture, pattern, and other elements of design. Magazi Kitchens and Baths can help you make your entertaining kitchen design dreams come true!
Working With Magazi Kitchens and Baths
Magazi Kitchens and Baths and A.G. Building and Remodeling will work with you to meet your budget and accomplish improvements that will make a statement and allow you to enjoy your space. Relying on 30 years of experience with kitchen and bath planning and remodeling, Magazi Kitchens & Baths works with you to understand your dream for the space. By combining the talents of a designer and installer that work together every step of the way, we ensure your project is built in the most efficient and economical way. Our work spans Montgomery, Howard, Baltimore, and Anne Arundel Counties, including the towns of Bethesda, Silver Spring, Rockville, Kensington, Olney, Gaithersburg, Columbia, Ellicott City, Annapolis, and more. 
Contact us at 301-674-3913, and be sure to follow us on Facebook, Twitter, and LinkedIn!