Kitchen Additions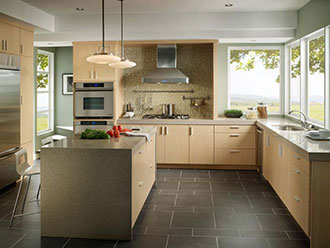 Kitchen additions are unique from other kitchen remodels in that they typically involve a completely new kitchen design and can include reworking of the entire home to accommodate the new design. Many kitchens were built in ways that are no longer practical for the way modern families now typically make use of the space. The kitchen may have been closed off from the rest of the home, or it may have been built too small to be practical as a space for doing more than just cooking. If you find that your current kitchen space is too small or simply impractical for the way you use the space, a kitchen addition could be the perfect solution to your problem.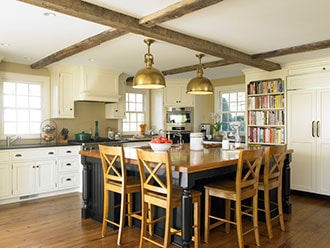 Magazi Kitchens & Baths & AG Building & Remodeling is the ideal choice for your kitchen addition. That's because not only do we have extensive experience as a design-build firm crafting custom kitchens, but we also specialize in a full range of home additions. Our experience includes kitchens, baths, in-law suites, basement remodels, family rooms, garage additions, home offices, libraries, screened porches, decks, and whole house additions. That means we can craft a custom kitchen addition that will blend seamlessly into the interior and exterior of your home.
Our 30-plus years of experience as a design-build firm means we know how to work with clients to understand their individual needs and create kitchen additions that are uniquely customized to meet those needs. We work together as designer and installer to provide exceptionally efficient and economical service. Designer Mary will listen to your vision for the space, learning about how you cook, eat your meals, have conversations, and everything else you do as a family in your kitchen. Installer George gives attention to every detail and has been a licensed and insured MHIC #41859 contractor and EPA Lead Safe Certified contractor for over two decades, so you can trust in our fully-licensed and insured work.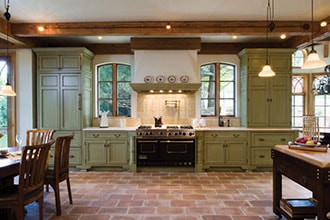 Magazi Kitchens & Baths and AG Building & Remodeling has been crafting unique kitchen additions throughout Montgomery, Howard, Baltimore, and Anne Arundel Counties, including the towns of Silver Spring, Bethesda, Rockville, Chevy Chase, Kensington, Olney, Gaithersburg, Columbia, Ellicott City, and Severna Park.
The process of planning your kitchen addition begins with your free consultation, which can be held in your home or in our showroom. We'll start by talking over your desires for your new kitchen addition, and we'll give you honest advice based on more than 30 years in business. Call us at 301-913-0286 or contact us today to get started.