Whole House Additions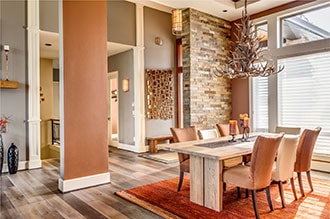 If your home is starting to feel too small, or simply outdated, don't look right away to relocate. A whole house addition can give you the space you need while allowing you to remain in the property you love. A whole house addition can feel like you've bought a brand new home, complete with all the custom design ideas you envisioned. It can transform a home that has grown too small or now feels outdated into your dream home, all while staying in the same space.
Whole house remodeling is a major undertaking, however, and requires a residential remodeling contractor that understands how to interpret your design ideas into fully-functional spaces that are as practical as they are visually appealing. Magazi-AG has more than 30 years of experience as a design-build firm completing whole house additions that are fully customized to match the client's unique desires.
Whether you're planning a second-floor addition or expanding the exterior further out into the property, the most important step is crafting a design that will meet your needs. We start every whole house remodeling project with a free consultation, which can happen at your home or in our studio, wherever is more convenient.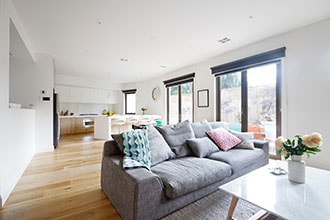 Magazi-AG is unique as a residential remodeling contractor in that we combine the talents of a designer and installer that work together throughout the process. Mary has worked as a designer for more than 30 years, and her son George has been a licensed and insured MHIC 41859 contractor and EPA Lead Safe Certified contractor for over two decades. By working together, the entire process of building your whole house addition is less stressful for our clients, and ensures the project is built as efficiently and economically as possible. We help our clients make informed choices about their whole house addition, so the end result is a beautifully-crafted, well-planned design that is uniquely suited to your needs. We will work with your architect or with our recommended architect in planning the space you desire into a beautiful reality.
Magazi-AG has completed whole house renovation projects throughout Montgomery, Howard, Baltimore, and Anne Arundel Counties, including the towns of Bethesda, Silver Spring, Rockville, Chevy Chase, Kensington, Gaithersburg, Olney, Ellicott city, Columbia, Annapolis, and more.
If you'd like to explore your options for a whole house addition, start by scheduling a free consultation. We'll listen to your needs and preferences for the design of the space, and give you honest advice on how best to proceed. Call us at 301-913-0286 or contact us today to get started.