Kitchen Remodeling Process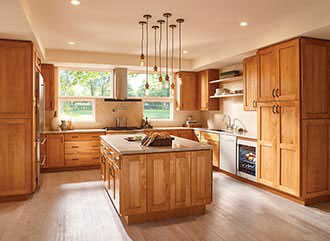 Your kitchen is the most-used room in your house. It's where you gather with friends and family to share a conversation and a meal. It's also where you prepare your meals and do so many things as a family. It stands to reason that your kitchen should be a room you love spending time in. If your kitchen no longer feels like that ideal space at the heart of your home, it might be time for a kitchen remodel.
Magazi Kitchens & Baths has been among the area's leading kitchen remodelers for more than 30 years. We take great pride in creating the most beautiful, functional, personally-customized kitchens for our clients. We start by asking questions about how you use your kitchen. We want to know how many people are cooking, do you want multiple areas for cooking and clean up, should the style blend seamlessly into an adjoined family room, and dozens of other essential questions that help us craft the ideal kitchen for you. We want to help our clients make smart, informed decisions about their custom kitchen remodel, and craft a kitchen that's uniquely suited to meet their needs.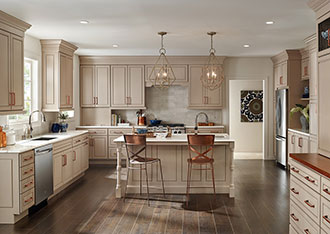 Custom kitchen remodeling is a very personalized process, so we want to get to know our clients. We help our clients make informed decisions about everything from cabinet style to countertops, and we start by gaining an understanding for what you're looking for. Our approach to custom kitchen remodeling is unique in that we offer a one-stop shop with a designer and installer that work together every step of the way. This design-build firm approach makes the entire process easier on you, and ensures that your custom kitchen remodel is completed in the most efficient and economical way.
Designer Mary and her son George, the installer, have partnered together as a design-build firm for more than 30 years crafting amazing, one-of-a-kind custom kitchens that are creatively designed to meet your personal needs with attention to every detail. George has been a licensed and insured MHIC # 41859 contractor and EPA Lead Safe Certified contractor for over two decades. Trust that our team is fully licensed and insured to provide exceptional quality remodeling services. We have grown our business by adhering to the 3 Q's : Quality Service, Quality Products, Quality Workmanship.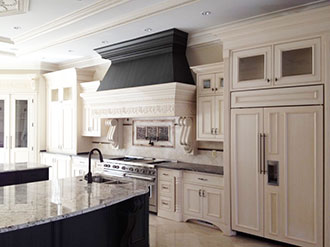 Magazi Kitchens & Baths and AG Building & Remodeling has worked as a kitchen remodeler throughout Montgomery, Howard, Baltimore, and Anne Arundel Counties, including the towns of Bethesda, Silver Spring, Rockville, Chevy Chase, Kensington, Gaithersburg, Olney, Ellicott City, Columbia, and more.
When you're ready to start planning your custom kitchen, we'll get started with a free consultation, held at your home or in our showroom. We listen to your expectations and endeavor to exceed them. Call us at 301-913-0286 or contact us today to get started.