In-law Suites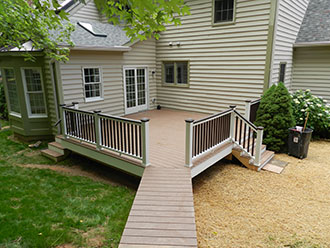 In-law suites are becoming more and more popular, as expanded families decide to take advantage of shared resources and move in together. Creating an in-law suite that will work well for your home begins with an understanding of what's important to you and your expanded family. It's essential that the new space offers a level of privacy and independence that makes it feel like its own distinct living space. Furthermore, the design of the in-law suite should blend seamlessly into the exterior of the home, so it appears as an extension of the existing home that was there all along.
Magazi Kitchens & Baths and AG Building & Remodeling has extensive experience as a residential remodeling contractor creating in-law suites that are perfect fits for our clients. We can design a space that meets your every need, complete with a living area, bedroom, bathroom, and even a separate kitchenette if desired.
Our approach to every home remodeling project we undertake begins with a free consultation, either at your home or in our showroom. Designer Mary will walk you through the many design considerations that go into crafting an in-law suite. Whether you're seeking a design that's more traditional, or a modern, contemporary design, we can show you your options and help you understand how each choice will affect the way the space will be used.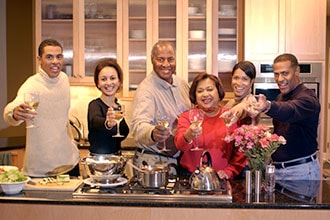 We're unique as a remodeling contractor in that the designer and installer have partnered together as a design-build firm for more than 30 years. This means we work together as a team to craft your in-law suite, and the entire process is completed more economically and efficiently. George has been a licensed and insured MHIC 41859 contractor and EPA Lead Safe Certified contractor for over 20 years, so you can trust that our team is fully licensed and insured as an in-law suite contractor.
Magazi-AG has worked as an in-law suite contractor throughout Montgomery, Howard, Baltimore, and Anne Arundel Counties, including the towns of Bethesda, Silver Spring, Rockville, Chevy Chase, Gaithersburg, Olney, Kensington, Ellicott City, Columbia, and more.
The creation of an in-law suite is a deeply personal project. The first step is to schedule a free consultation, which can take place in your home or in our showroom. We'll listen to your needs for the space as well as your design preferences, and give you honest advice based on more than 30 years as residential remodeling contractors. We will work with your architect or with our recommended architect in planning the space you desire into a beautiful reality. We endeavor to exceed your expectations. Call us at 301-913-0286 or contact us today to get started.