Lighting is very crucial when it comes to the design of your kitchen, bathroom, and overall home. LED lighting not only saves a ton of money on your energy bill but simultaneously provides brighter light in the hallways, kitchens, living room, bedroom, and office. LED lighting is available for under cabinet lights, recessed lights, hanging fixtures, sconces, and outdoor fixtures. The homeowner can choose from a variety of styles such as traditional, transitional, and contemporary. Besides, there are a wide array of finishes like chrome, polished nickel, wrought iron, stainless, and brass. Choosing fixtures that complement the overall decor of your home is essential for a seamless aesthetic.
LED-Systems Have Value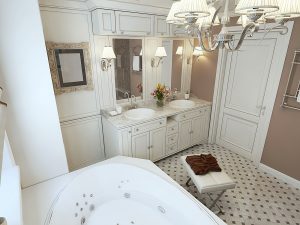 Simply by transitioning to LED lighting instead of incandescent lights, homeowners can significantly reduce their carbon footprint. LED lights are known to drastically reduce greenhouse gas emissions associated with traditional light bulbs.
LED Lights On A Global Scale
LED lights are not just for your home. They can be used in public places as well. Take, for instance, the city of Los Angeles which implemented an LED lighting system for their public lights. As a result, Los Angeles made significant energy savings just by implementing LED lights. The benefit can be seen across the nation. If more and more cities adopted these LED systems, there could be huge reductions in annual emissions and expenditure on electricity nationwide. Better quality lighting could also bring tremendous benefits like reduced crime rates and better citizen perceptions of safety.
LED Street Lighting
It's not just crime that can be reduced by investing in LED lights on a national scale, but traffic accidents can also be reduced. Smart LED lighting has made incredible advances over the years to bring immense benefits to the public. As a result, transitioning to a more LED-based lighting system can only provide tremendous benefits to our major cities and the people living in them.
Create A Home You Love With Magazi Kitchens And Baths
Magazi Kitchens and Baths and A.G. Building and Remodeling will work with you to meet your budget and accomplish improvements that will make astatement and allow you to enjoy your space.Relying on 25 years of experience with kitchen and bath planning and remodeling, Magazi Kitchens & Baths works with you to understand your dream for the space. By combining the talents of a designer and installer that work together every step of the way, we ensure your project is built in the most efficient and economical way. Our work spans Montgomery, Howard, Baltimore, and Anne Arundel Counties, including the towns of Bethesda, Silver Spring, Rockville, Kensington, Olney, Gaithersburg, Columbia, Ellicott City, Annapolis, and more. Be sure to follow us on Facebook, Google +, Twitter, and LinkedIn!